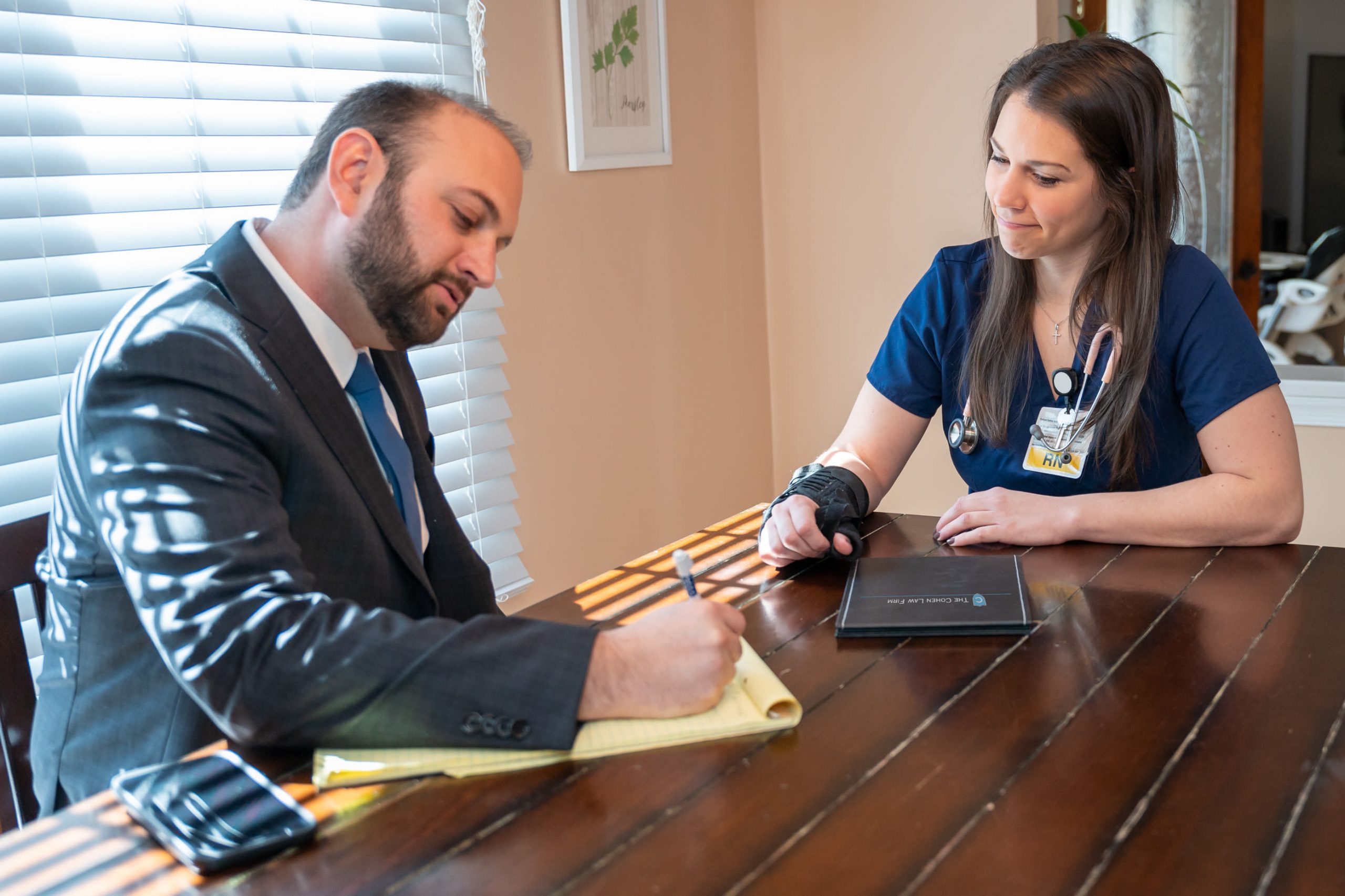 New Jersey's Healthcare Workers
Healthcare workers in New Jersey are among the most often injured workers in NJ. Oftentimes Healthcare Workers are understaffed and asked to lift and move heavy patients without adequate equipment or assistance. Healthcare Workers will often injure their back, neck or shoulder trying to lift that unresponsive patient. When you are forced to constantly lift that "dead weight" from those awkward angles injuries can be expected. The Cohen Law Firm in Laurel Springs, NJ has your back now that you are the patient.
---
Let Us Work
For You
At The Cohen Law Firm, our number one priority is to get you what you deserve. We don't charge you anything unless we secure a ruling in your favor. We will study your case, protect your rights and make sure you receive the correct benefits, allowing you to focus solely on your recovery.

We look forward to meeting you at our Laurel Springs location and hearing about your case.
---